Guest Blog
Toys are children's words and play is their language. – Garry L. Landreth
In honor of Super Bowl Sunday, we have a guest post from Mark, fittingly, about children's games that you can take on a cruise ship or on a road trip. I don't know about you, but the Foosball game at the bottom looks like it would be so much fun…….Kathy
It doesn't matter whether you are traveling by train, airplane or you are spending time on a cruise ship with your family, it is a good idea to have few toys with you for the children. Toys will help your children have a great time and they will stay near you so you don't have to worry about where they went exploring. Those games aren't made only for kids. The entire family can play them and have an amazing time.
Le Toy Van Petliou "Animal Pairs" Memory Game
The memory game is a game I can recommend to every family. It is a game which will entertain you and your kids. Besides having a lot of fun, the memory will help your kids train their memory and focus. There is no better way to learn and develop a new skill than through fun. What makes this game so good is the fact that you don't use paper cards, but wooden tiles. Wooden tiles are harder to lose which makes this game perfect for traveling. With this game, you will get 16 wooden tiles with 8 animal pairs on them. When you are done with the game you can put every tile in a bag to keep them together.
Scrabble to Go Board Game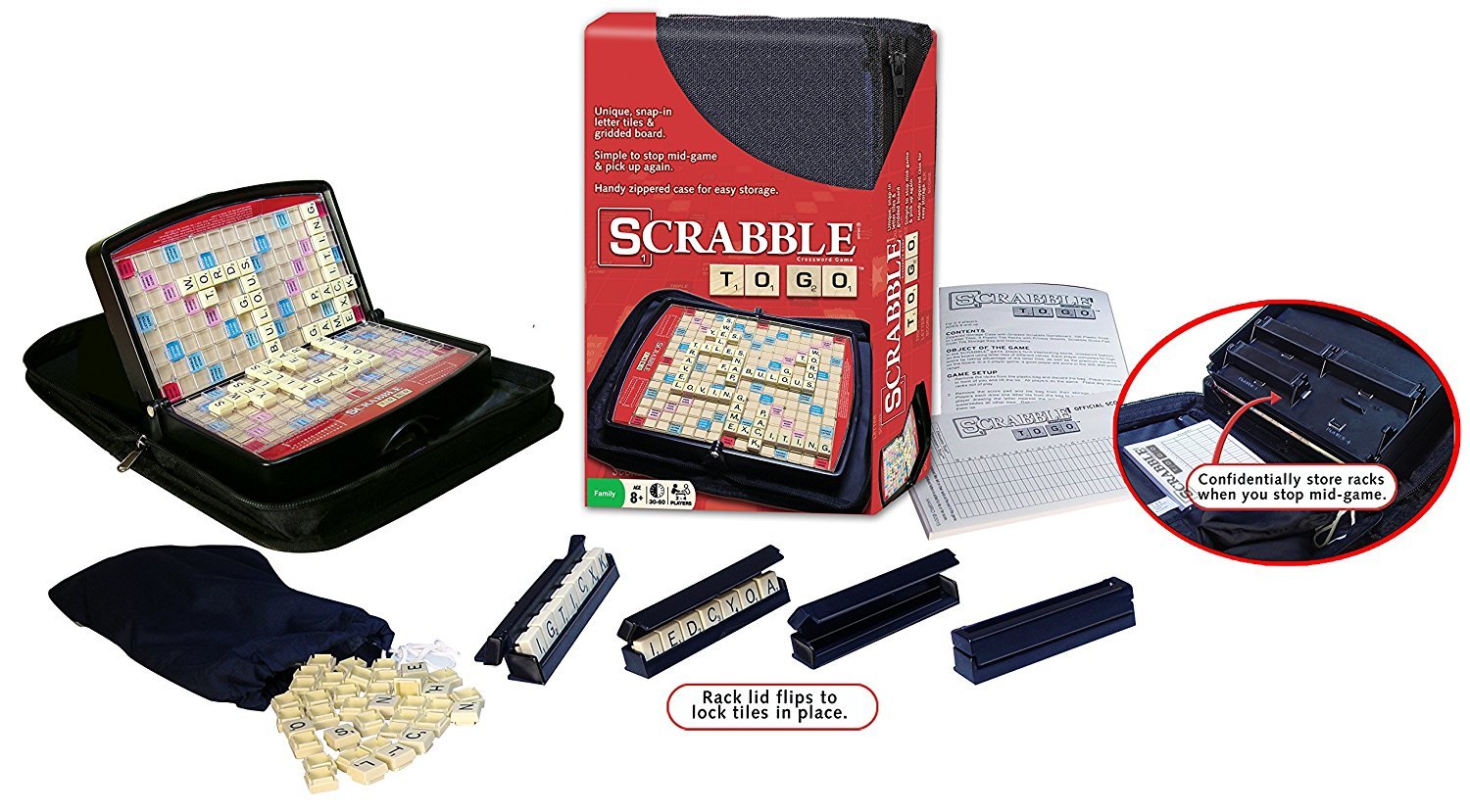 Scrabble is an amazing game for the entire family, but it has so many small pieces! That is why people made the version for traveling where you can't lose any part of the game that easily. It may be a pocket size of the real Scrabble, but it is still a great game. The best part of the game is the fact that you have a place for every letter – that means you can't lose them that easily. You can play the game, close it and open it again and every tile will be where you have put it. To keep everything in one piece you can use the zipper bag you get with the game.
Spot It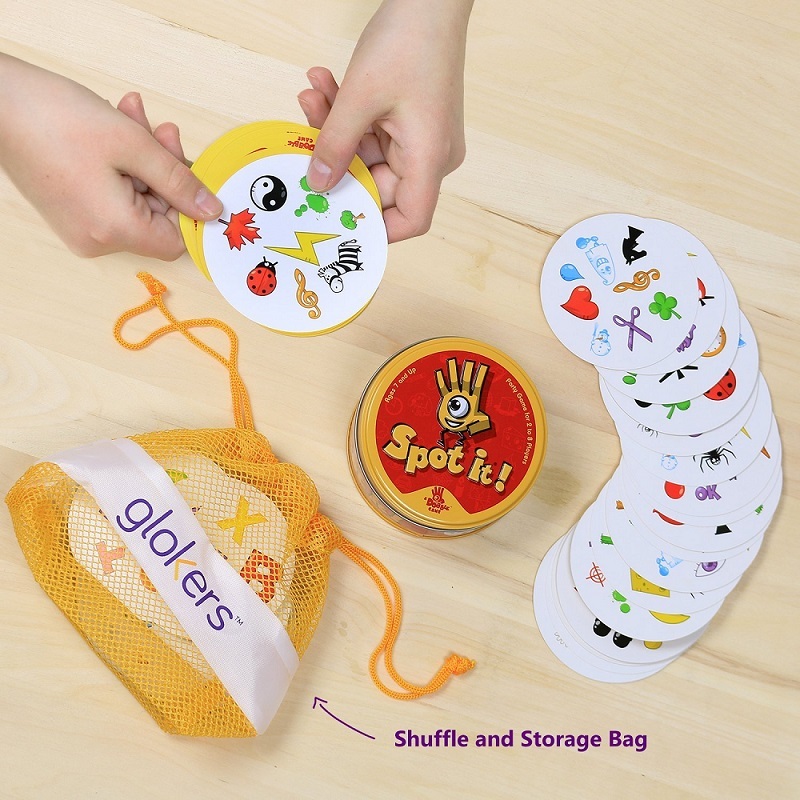 Spot it is a game that resembles Memory, with small differences. It may not train your memory like the Memory game, but it trains your eye for the details. With this game, you have 55 cards and each one of them has 10 or more drawings on it. Those drawings can be animals, plants, signs, and symbols. The main goal of this game is to find which drawing appears on two cards. That is not as easy as it sounds and the number of cards makes sure that your kids won't get bored with the game so easily.
Foosball iPad stand
Kids are attached to the technology and there is not much we can do about it. That is why this game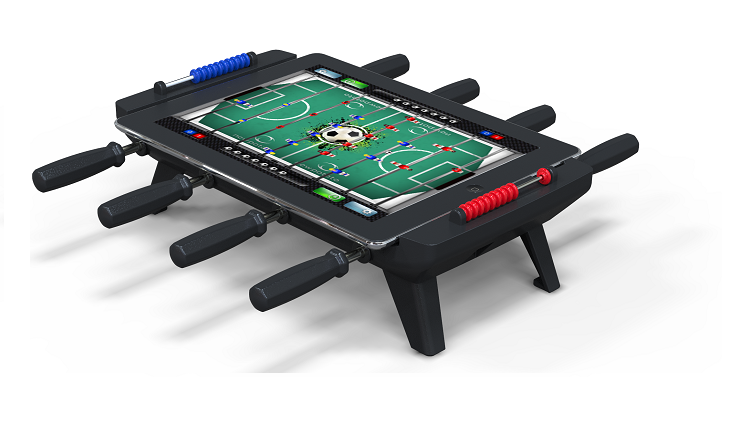 is so interesting to both the parents and the kids. It is a combination of a real toy and application on an iPad. The foosball stand is a small foosball table with 8 rods, 4 on each side. To play foosball, you have to download the application on your iPad. That is right, you have to place the iPad on the foosball stand because the application on the iPad is the foosball field. That means that your children spin the rods in person and the rods spin on the iPad. I don't know about you, but that seems impressive to me!
Author bio:
Mark is a foosball player and a foosball expert. He has almost 10 years of experience playing on different foosball tables, which he used on his blog about foosball called the Foosball Zone. If you want to learn more about foosball and read different foosball reviews you can check out his review of the Sportcraft soccer table – foosball table.
Affiliate Link