Even the darkest night will end and the sun will rise. – Les Miserables
We sailed to the ports of Puerto Rico and St. Thomas in early December 2017.  I wasn't sure what to expect because there has not been a lot of news coverage on the main port areas of those two islands.  We only visited the main towns because excursions were scarce in both of these ports after Hurricane Irma, so this is only a review of what I saw in those port towns, Charlotte Amalie and Old San Juan.  Here is a rundown of what I observed.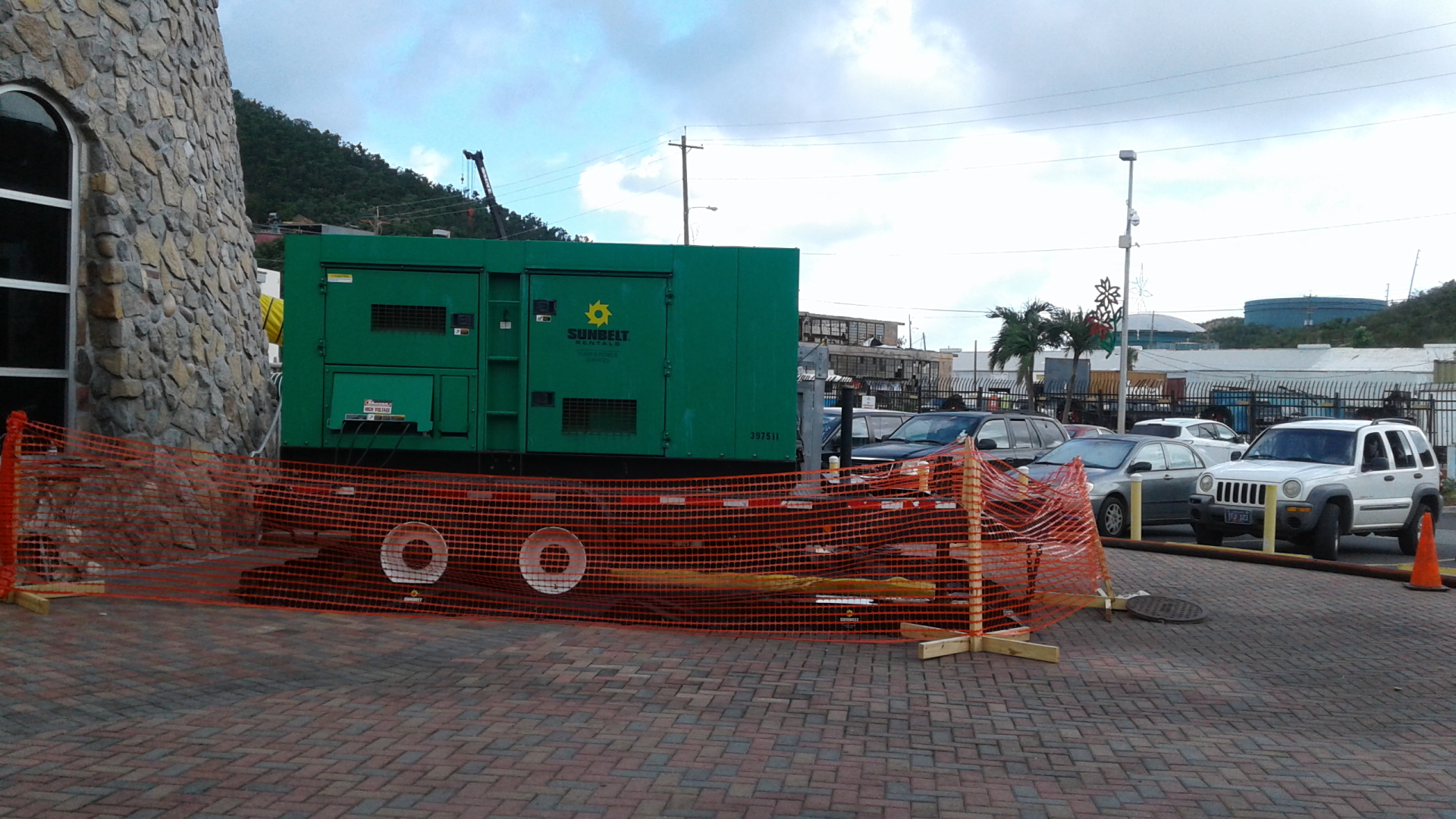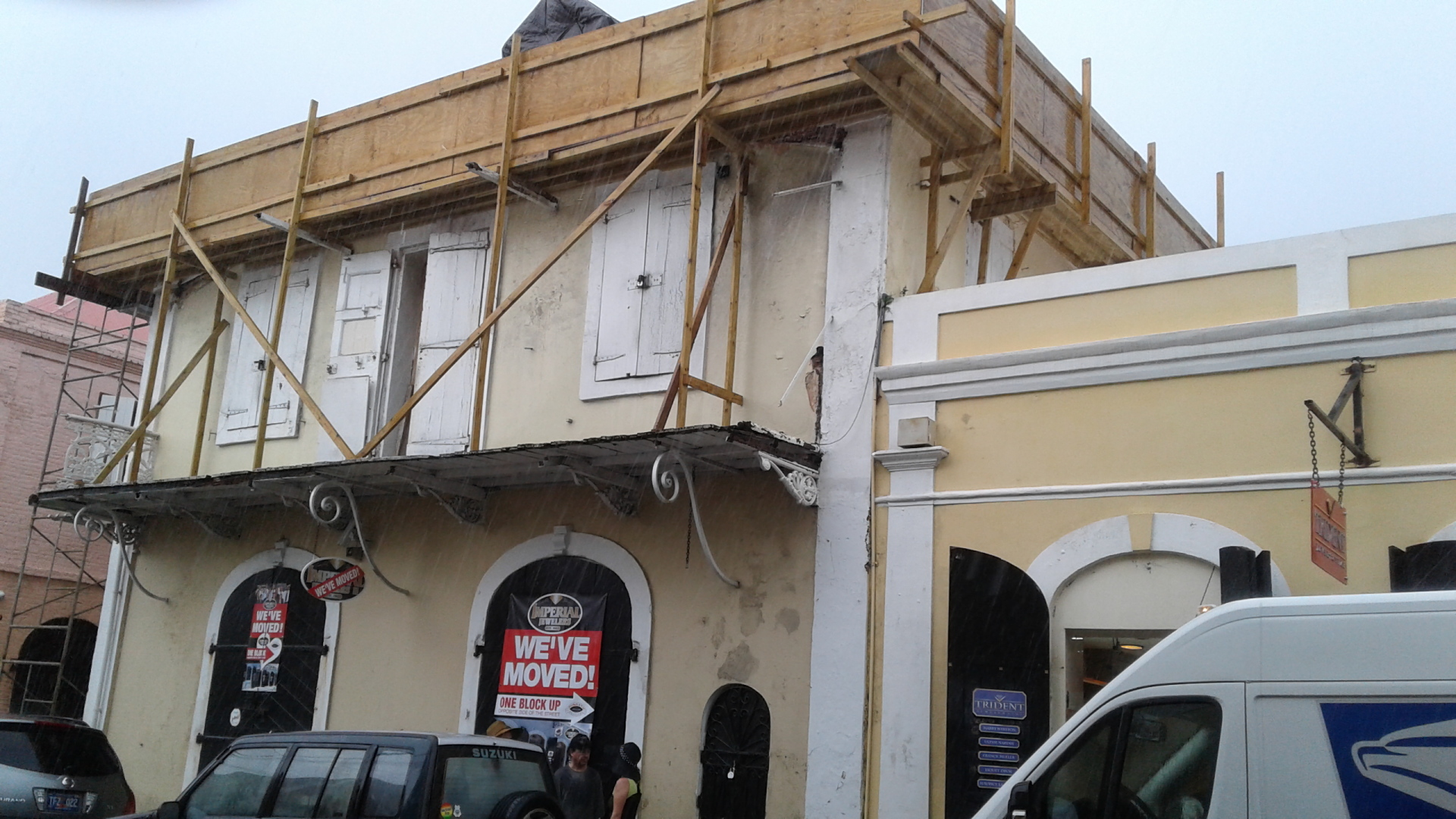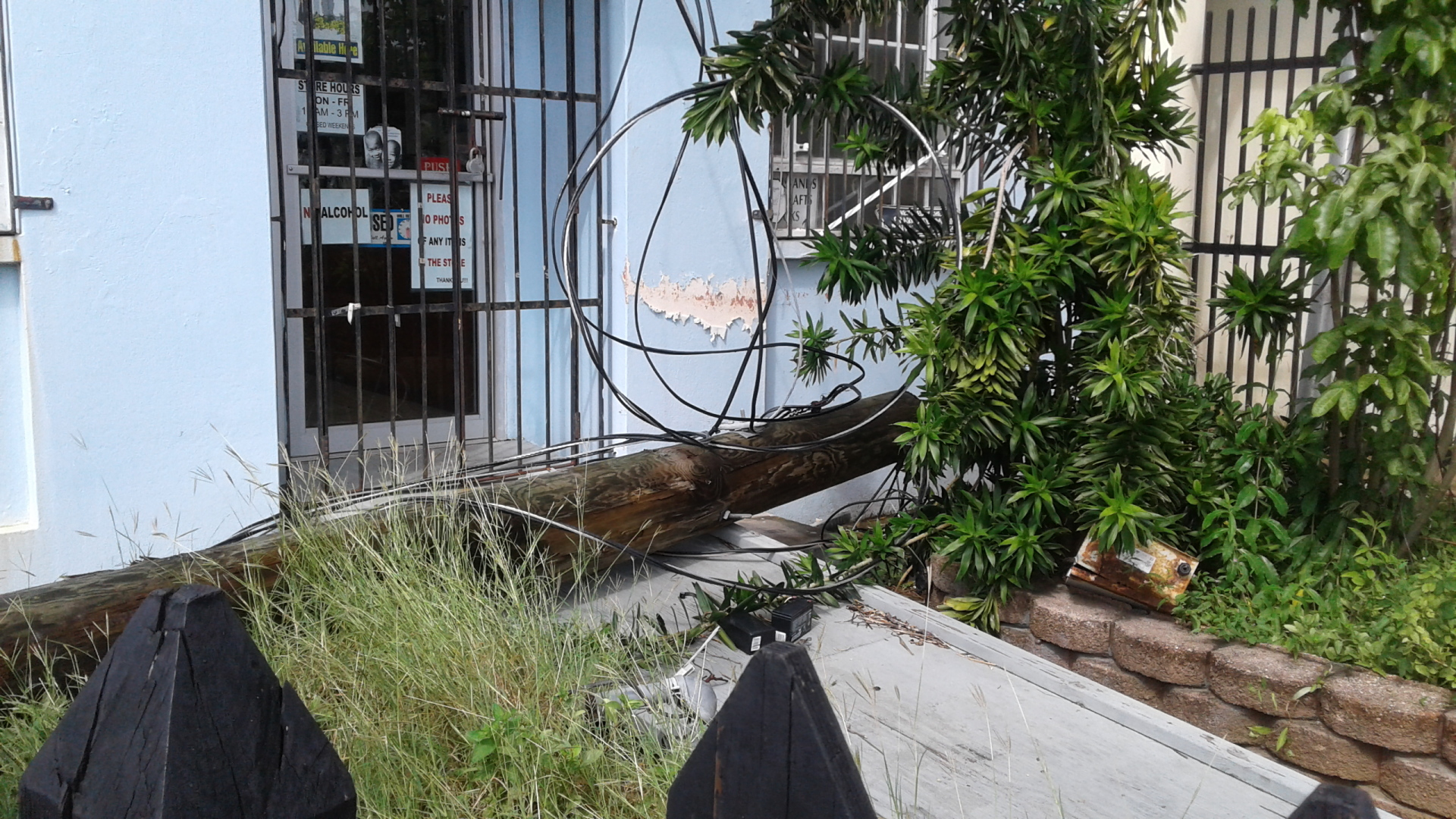 First off we stopped at St. Thomas, USVI.  It was a really rainy day, so we didn't see as much as we would have liked.  We docked at Crown Bay.  You could see evidence of the damage in the port shop area.  Most of the shops were open, but some of them showed signs of roof damage and building damage, and were being repaired, and some shops were empty because of the damage, with repairs underway. There was a large green generator behind the windmill and I don't know if it was the only electricity they had at the shops or not, but most had electricity.   We took the open air bus into Charlotte Amalie, and on the way we could see buildings that had been damaged.  Some were missing roofs or had the metal roofs all bent up.  There was a giant lot that had huge piles of debris from the hurricane damage clean up.  Once in town, we saw some damage, but most shops and restaurants seemed to be open.  We did see some that were being worked on because of the storm that were closed. Porches were blown down, scaffolding was up, and we saw an electric pole down.  Some of the roofs had tarps covering them. The one stoplight in town was not working, which made for even worse traffic than usual.  Charlotte Amalie has some of the craziest traffic anywhere. The Straw Market was open and running.  We never got to visit the "99 Steps" because of the torrential rain that day.  I had wanted to get up high to get some pictures of any damage that I could see but we couldn't manage it in the constant downpour. I did read that Bluebeard's Castle, at the top of the steps, was heavily damaged.  I had corresponded with the Skyride to Paradise Point owner, Ron, in late November because we wanted to ride it, and at that time the Skyride had no electricity and were closed.  I'm not sure if they are open yet or not.  He did say that Havensight pier shops were open and Mountaintop shops are open.  Some people went to the beaches and said they weren't bad.  Magan's Bay is open and in really good shape, but trees were blown down behind the beach.  I'm not sure about Coki Beach.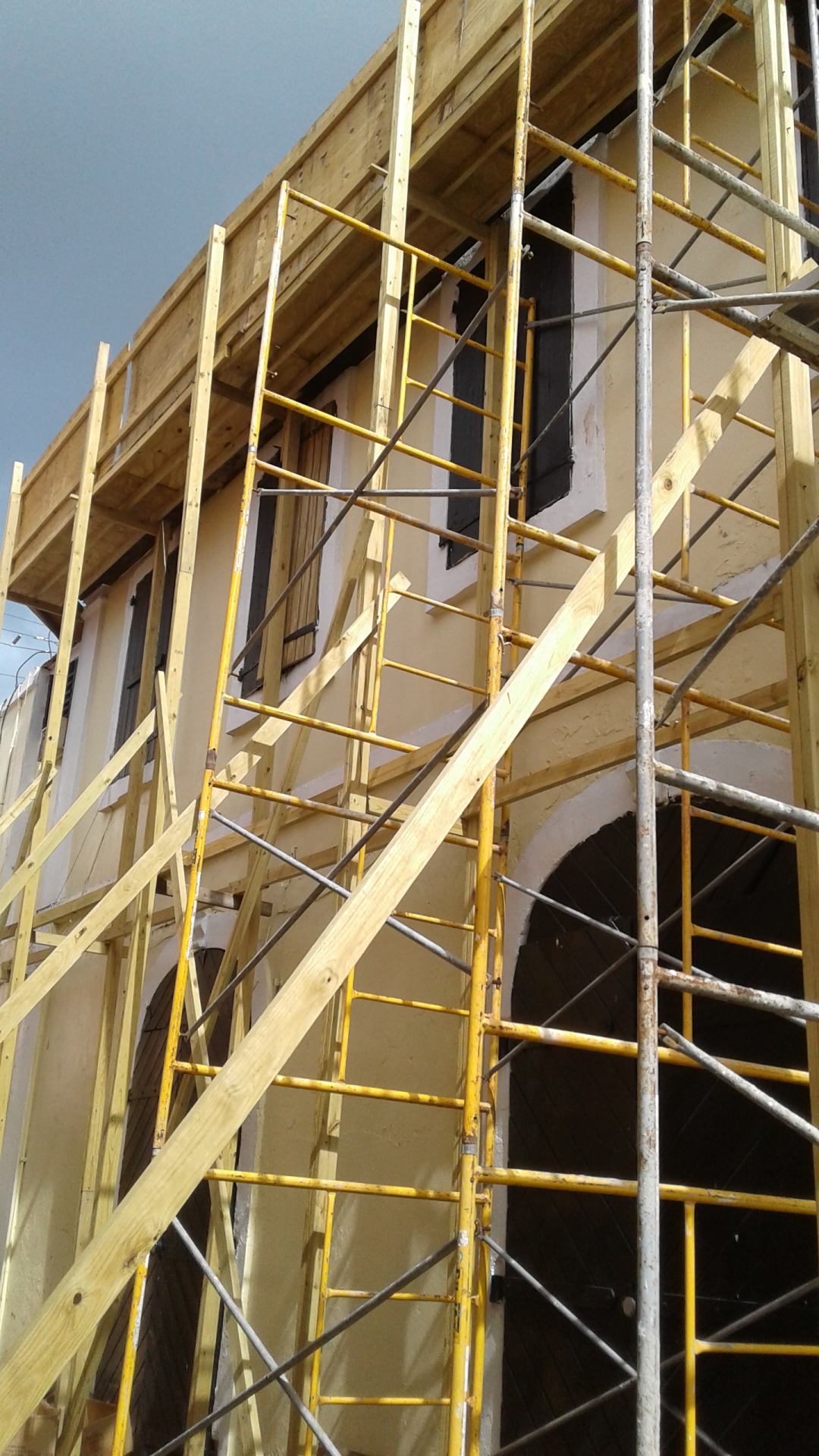 We got to Puerto Rico on a sunny day, thank goodness.  The ship docked right in Old San Juan, so it was easy to get into town by just walking off the ship.  As we got off of the ship we saw no evidence of hurricane damage at that point.  The pier was fine, and the shops right off of the pier were in good shape and had electricity.  We ran to Walgreens, and then to CVS to try and find some sunglasses.  The registers were working well, and you could use your credit card there.  The first damage that we saw was at the Cathedral of San Juan Bautista.  Some of the outside was damaged, and they had scaffolding up and were working on it.  On the inside of the church they were repairing some of the ceiling paintings that had water damage.  It's still an incredibly beautiful church and still open for tourism.  After that we noticed that there were several Con Edison trucks with New York license plates in the side road blocking traffic. They must have come from New York to help fix the electric lines in Old San Juan.  We noticed two separate roads blocked with the trucks.  Most shops had electricity and were open, but one street had very loud generators at every store, and some stores on it were dark and closed.  One store was open from 11 am till 2 pm, and only took cash.  It was mostly dark inside that one.  Some stores were empty and were being repaired inside, there must have been a lot of water damage from the storms. Some of the buildings had porch damage.  That one street seemed to be the worst hit, or the last fixed, for some reason.  But, all in all, there was a lot to see and a lot of shops open in Old San Juan so you'll enjoy your visit. The two forts were also open, although we didn't go inside.  Some houses had blue tarps on the roofs.  I really don't know what the interior of Puerto Rico looks like right now.  There didn't seem to be a lot of excursions at that point into the interior of the country, so it seems that there is a lot of damage.  Hopefully they'll be able to start those up again soon.  They need the tourism badly to get back on their feet.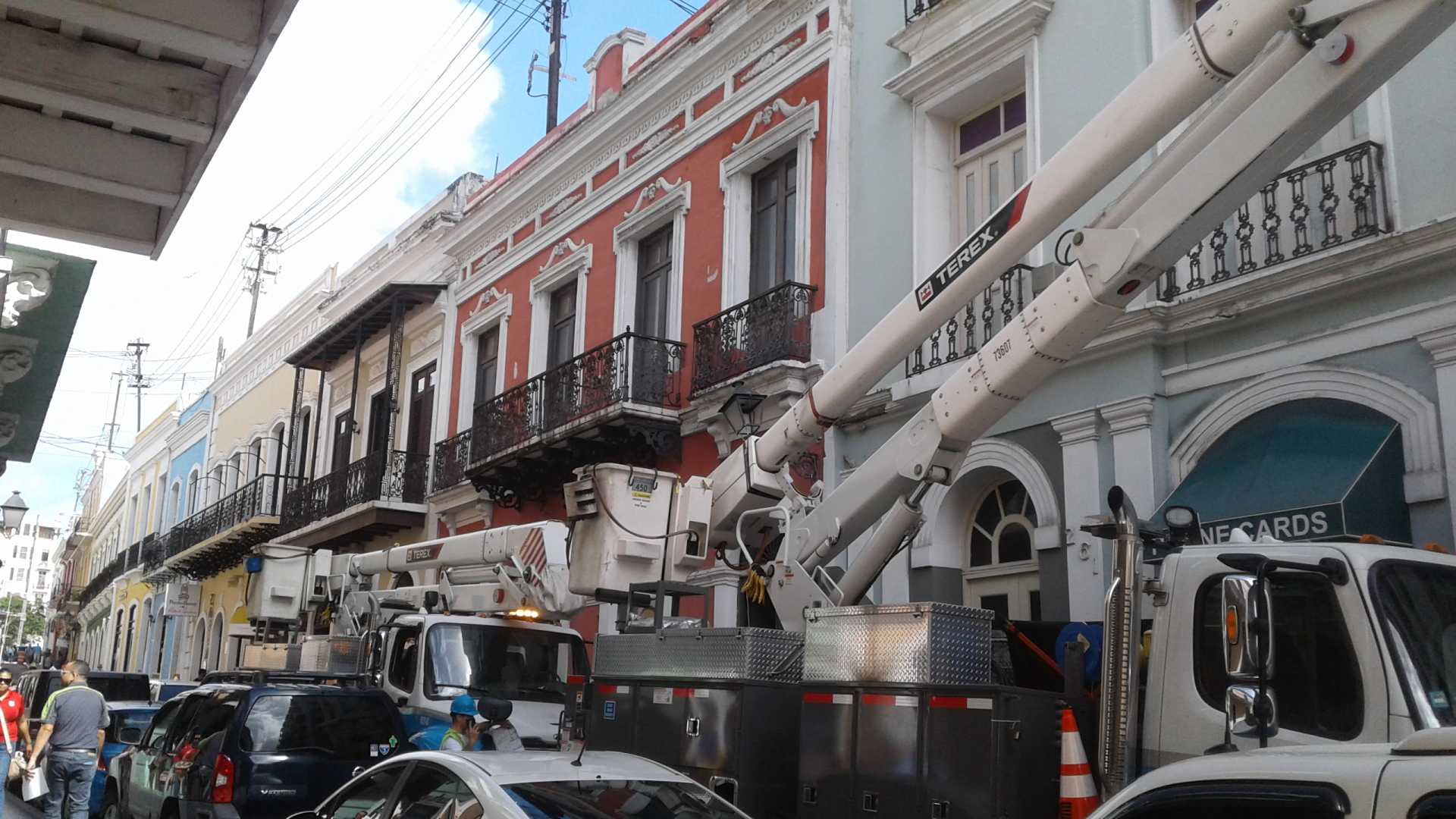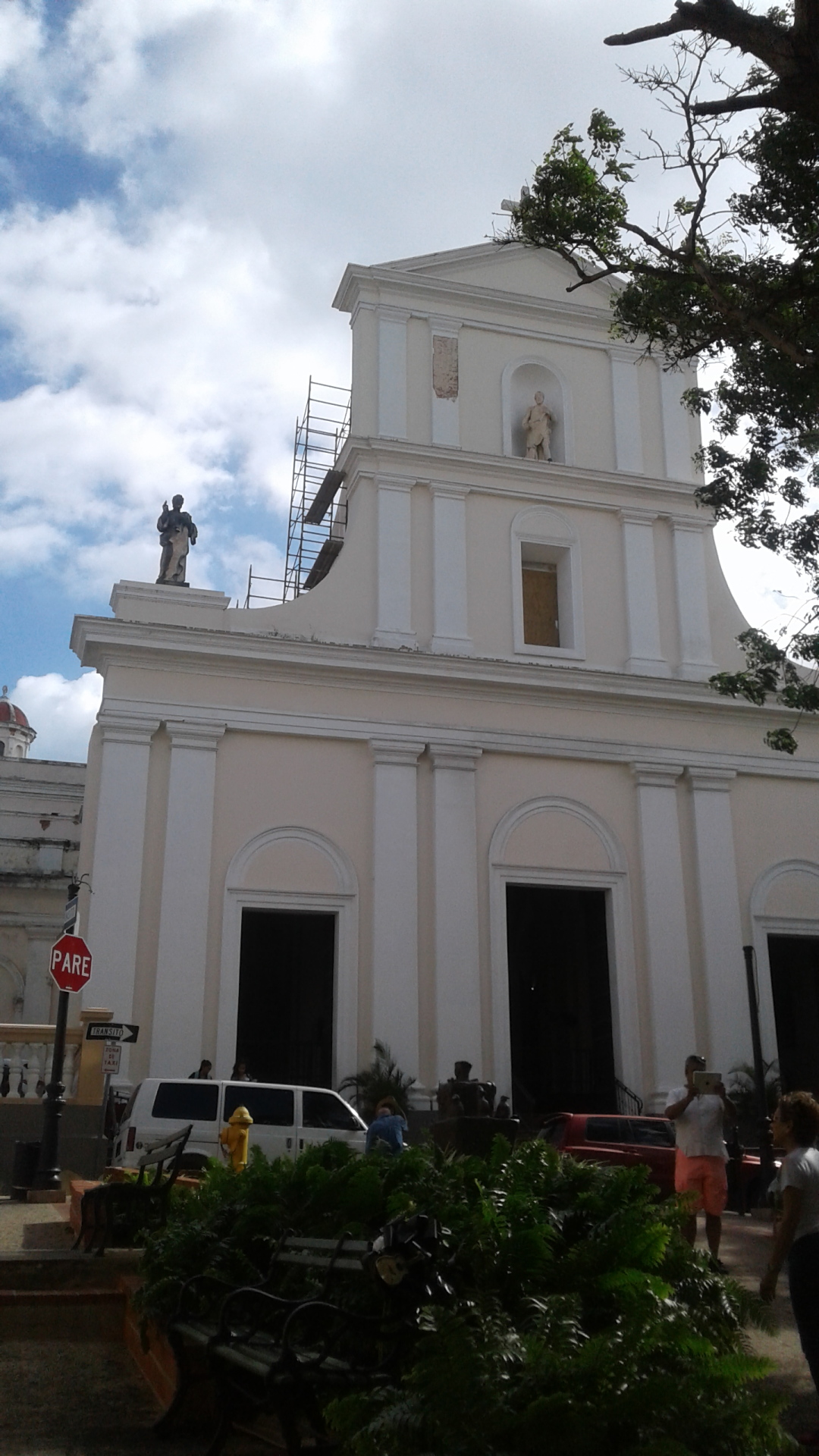 We also stopped in Labadee, Haiti, at Royal Caribbean's private beach area. Labadee was fine, no damage to be seen and everything was spotless.  I'm sure that Royal Caribbean took care of their beach right away.
I'm glad that we were able to get to St. Thomas and Puerto Rico to help out their economy a bit.  I'm not sure how they could get back on their feet without the tourism brought by the cruise ships.   So definitely take a cruise to St. Thomas and Puerto Rico.  There's still plenty to do and see, and you'll be helping out the locals, who desperately need our help.  The beaches are doing well in St. Thomas, and they are working on the rest of the tourist spots as we speak.  A cruise is probably your best bet to visit right now, just because you won't have to worry about finding a place to stay or something to eat.  Our cell phones worked in both ports, but probably won't work everywhere on the islands.
Affiliate Link